Paid Internship In The U.S. for HRM & Culinary Arts Students from the Philippines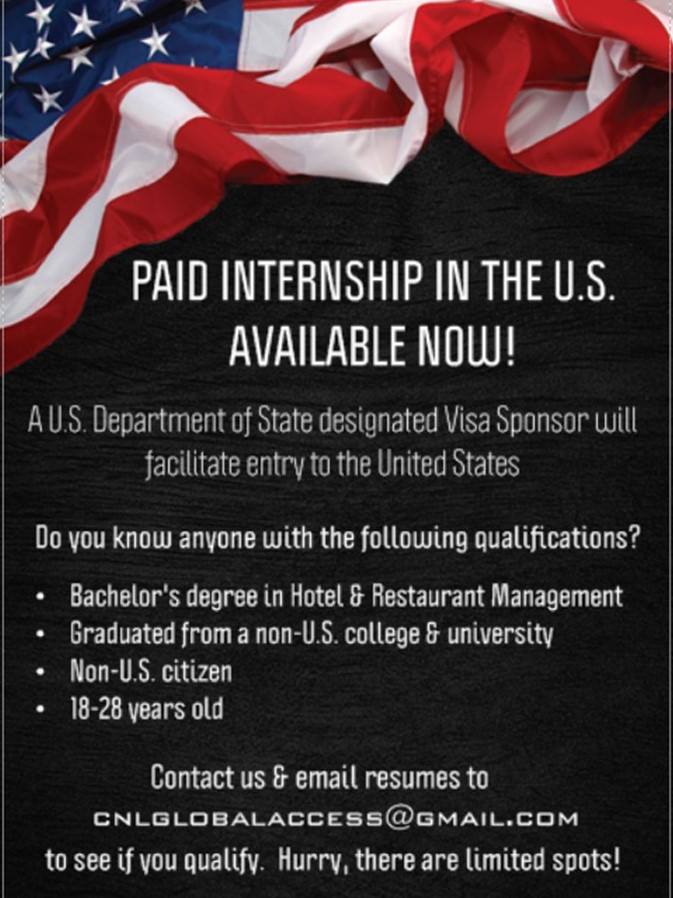 A U.S. Department of State designated Visa Sponsor will facilitate entry to in the United States.
Do you know anyone with the following qualifications?
Qualified Applicants must have:
– A Bachelor's degree in Hotel & Restaurant Management
– Graduated from a non-US college & University
– Non-US Citizen
– 18-28 years old
Please email resume to: cnlglobalaccess@gmail.com to see if you qualify.
Facebook Comments - Click On The Comment Box. A Small Box Will Appear. Check That Box That Says "Add Post To Facebook".