The Blood Sisters: Week 1 Recap – Part 1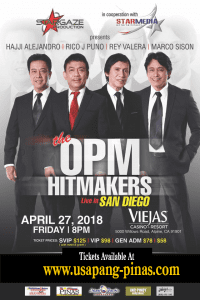 Erika, a club dancer, works hard day and night in hopes of accumulating enough money for her son Jolo's hospital bills. When a big opportunity finally knocks on her door, Erika is compelled to go the extra mile. She, however, finds herself entangled in a crime. Wanting to ensure Jolo's safety, Erika decides to leave him under the care of her longtime friend Bruce. Soon after, Erika sets out to clear her name.
With the help of her friend Tonyo, Erika looks for Chito's murderer. She soon crosses paths with Carrie, a person who shares her face. In a sudden turn of events, Carrie meets a tragic fate. Meanwhile, Greg's men continue to hunt Erika down. In an effort to save herself, Erika is forced to take over somebody else's identity.
The Almedas welcome Erika home, thinking that she is Carrie. During her welcome party, Erika meets Carrie's soon-to-be-husband, Samuel. She later finds herself even more puzzled over her connection to Carrie. In spite of her guilt, Erika tries her best to assume Carrie's identity. Deborah, however, notices something different about her daughter.
Published on Feb 15, 2018
Facebook Comments - Click On The Comment Box. A Small Box Will Appear. Check That Box That Says "Add Post To Facebook".