The Blood Sisters: Week 1 Recap – Part 2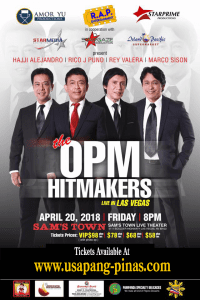 Upon arriving at Bermudez Medical Center, Erika finds out that Carrie is a doctor. She soon learns that she has to perform an operation, which sends her panicking. Thinking that she has finally found her family, Erika hesitates to leave despite Tonyo's advice. Meanwhile, Adele returns home from Dubai and looks forward to her reunion with her daughter Agatha. Unknown to Adele, Agatha harbors a deep-seated resentment toward her.
Just when Adele considers making up for her shortcomings to her daughter, Agatha becomes more determined to start a new life away from her. Ligaya, on the other hand, urges Adele to confess to the truth behind Agatha's twin sisters. Adele, however, remains adamant against it in fear of losing Agatha. Meanwhile, Erika arrives to an important decision for Carrie's sake. Elsewhere, Norman discovers Rosemarie and Debbie's plan to execute a new medical procedure.
Recap Cast: Erich Gonzales (Agatha, Erika, Dr. Carrie Ann Almeda) / Ejay Falcon (Tonyo) / Ogie Diaz (Bruce) / Karlo Ezekiel Torres (Jolo) / Dina Bonnevie (Dr. Deborah Marie "Debbie" Bermudez-Almeda) / Jestoni Alarcon (Norman Almeda) / Tessie Tomas (Dr. Rosemarie Bermudez) / Ruby Ruiz (Ligaya) / Cherry Pie Picache (Adele) / Pamu Pamorada (Pam) / Maricel Morales (Debbie's client)
Published on Feb 17, 2018
Facebook Comments - Click On The Comment Box. A Small Box Will Appear. Check That Box That Says "Add Post To Facebook".