The Blood Sisters: Week 2 Recap – Part 2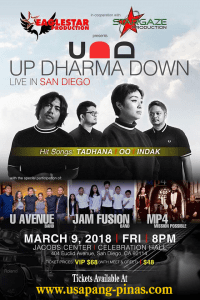 Erika is surprised to learn when her real birthday is. Having lived a luxurious life, Carrie feels sorry for her twin, who grew up without a family. She decides to prepare a birthday surprise for Erika. While the Almedas are setting up a grand party for Carrie, Rosemarie pays a visit to her "farm." Elsewhere, Agatha continues to work hard to be able to leave Adele soon.
Tonyo brings Erika , Jolo, and Bruce to a special place to celebrate her birthday. Unbeknownst to them, Carrie asks Tonyo's help to give her twin sister a birthday surprise. Later, Erika experiences one of the happiest days of her life. Her celebration, however, is cut short by a sudden turn of events. Meanwhile, Adele throws a surprise birthday party for Agatha.
Recap Cast: Erich Gonzales (Agatha, Erika, Carrie) / Ejay Falcon (Tonyo) / Ogie Diaz (Bruce) / Karlo Ezekiel Torres (Jolo) / Dina Bonnevie (Deborah, Debbie) / Enchong Dee (Samuel) / Tessie Tomas (Rosemarie) / Cherry Pie Picache (Adele) / Ruby Ruiz (Ligaya) / Jestoni Alarcon (Norman) / Pamu Pamorada (Pam) / Thou Reyes (Dante) / Maika Rivera (Andrea)
Published on Feb 24, 2018
Facebook Comments - Click On The Comment Box. A Small Box Will Appear. Check That Box That Says "Add Post To Facebook".