Karelasyon: The insecure husband and the successful wife (full episode)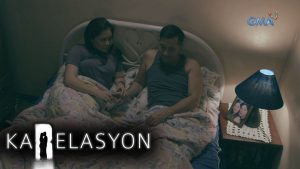 Ben (Bobby Andrews) is a dedicated sales agent who's never really successful in his work while his wife, (Angelu de Leon), who works in the same company, has already stepped up the corporate ladder. What will happen in a marriage when the husband is insecure with his own wife?
 Published on Jan 26, 2018
Facebook Comments - Click On The Comment Box. A Small Box Will Appear. Check That Box That Says "Add Post To Facebook".