The Blood Sisters: Erika vows to do everything for her son | Full Episode 1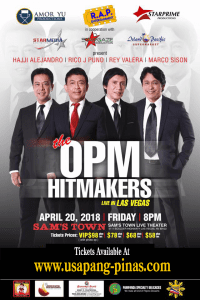 Erika, a club dancer, works hard day and night in hopes of accumulating enough money for her son Jolo's hospital bills. When a big opportunity finally knocks at her door, Erika is compelled to go the extra mile. She, however, finds herself entangled in a crime. Wanting to ensure Jolo's safety, Erika decides to leave him under the care of her longtime friend Bruce. Soon after, Erika sets out to clear her name.
The themesong of The Blood Sisters Teleserye is sang by the Timeless Pinoy Almost Female Pop Rock The Aegis Band.

Published on Feb 12, 2018
Facebook Comments - Click On The Comment Box. A Small Box Will Appear. Check That Box That Says "Add Post To Facebook".