The Blood Sisters: Erika embraces a new life as Carrie | Full Episode 3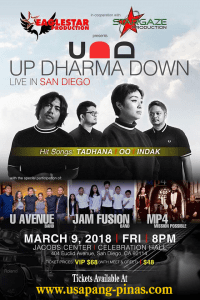 The Almedas welcome Erika home, thinking that she is Carrie. During her welcome party, Erika meets Carrie's soon-to-be-husband, Samuel. She later finds herself even more puzzled over her connection to Carrie. In spite of her guilt, Erika tries her best to assume Carrie's identity. Deborah, however, notices something different about her daughter.
Episode Cast:
Erich Gonzales (Agatha, Erika, Dr. Carrie Ann Almeda) / Ejay Falcon (Tonyo) / Enchong Dee (Samuel Hechanova) / Ogie Diaz (Bruce) / Ian de Leon (Greg Solomon) / AJ Muhlach (Rainier) / Paolo Serrano / Dina Bonnevie (Dr. Deborah Marie Bermudez-Almeda) / Jestoni Alarcon (Norman Almeda) / Tessie Tomas (Dr. Rosemarie Bermudez) /
Themesong: Ako'y Ako by The Aegis Band

Published on Feb 14, 2018
Facebook Comments - Click On The Comment Box. A Small Box Will Appear. Check That Box That Says "Add Post To Facebook".