Asintado: The fight for love and justice begins | Full Episode 1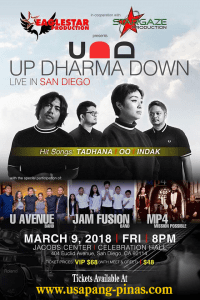 Robert, a senate security personnel, discovers Gov. del Mundo's illegal activities and aids the Reform Movement of the Philippines in gathering evidence against the high-profile politician. His crucial knowledge, however, brings his and his wife's lives to a tragic conclusion, and leaves their two daughters, Juliana and Katrina, orphaned at a young age. Juliana continues to defend her older sister from all the mockeries heaped upon her because of her physical appearance. Katrina, on the other hand, grows more resentful and blames Juliana for their parents' demise. Later, Katrina resorts to desperate measures to reverse her fate at the expense of her younger sister.
Episode Cast: Julia Montes (Juliana Ramirez) / Myel de Leon (young Juliana) / Jana Agoncillo (young Katrina) / Luis Alandy (Robert Ramirez) / Cherry Pie Picache (Celeste Ramos) / Mari Kaimo (Sen. Arturo Galvez) / Christian Vasquez (Eric Salazar) / Art Acuña (Major Gregorio Calata) / Nonie Buencamino (Gov. Salvador del Mundo) / Lorna Tolentino (Miranda Ojeda) / Tanya Garcia (Criselda Ramirez) / Agot Isidro (Hillary del Mundo) / Miguel Diokno (young Gael) / Bing Davao (vice president)
Published on Jan 15, 2018
Facebook Comments - Click On The Comment Box. A Small Box Will Appear. Check That Box That Says "Add Post To Facebook".