Asintado: Ana and Gael meet for the first time | Full Episode 3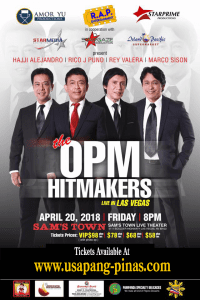 Ana works as an emergency medical responder to support her family and to fund her US visa application. During one of her assignments, Ana rescues Gael from being trapped inside a collapsed cave. Mesmerized, Gael requests Ana to become his private nurse. Meanwhile, Gael's ex-girlfriend, Samantha, is living her dream in Switzerland. Celeste, elsewhere, is finally released from incarceration.
Episode Cast: Julia Montes (Juliana Ramirez, Ana Dimasalang) / Lito Pimentel (Vicente Dimasalang) / Gloria Sevilla (Puring Dimasalang) / Ryle Santiago* (Tantan, Jonathan) / Karen Reyes (Emmy) / Paulo Avelino (Gael) / Lorna Tolentino (Miranda Ojeda) / Nonie Buencamino (Salvador del Mundo) / Giovanni Baldisseri (DMO employee) / Nor Domingo (DMO employee) / Agot Isidro (Hillary del Mundo) / Shaina Magdayao (Samantha Del Mundo, Katrina Ramirez) / Teroy Guzman (Sen. Reynoso) / Cherry Pie Picache (Celeste Ramos) / Julio Diaz (Melchor) / Mari Kaimo (Sen. Arturo Galvez) / Aljur Abrenica (Xander Guerrero) / Art Acuña (Gregorio Calata) / Christian Vasquez (Eric Salazar)
Published on Jan 17, 2018
Facebook Comments - Click On The Comment Box. A Small Box Will Appear. Check That Box That Says "Add Post To Facebook".