Tinikling: The Philippine Traditional Dance that originated in Leyte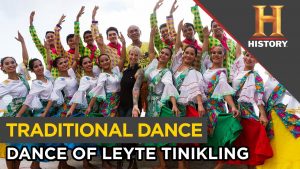 Leyte is an island in the Visayas group of Philippines. The people of Leyte are also known across the archipelago as some of the finest dancers. It was here that the national folk dance of Tinikling was born, which imitates the movements of the native tikling birds when they evade the farmers' bamboo traps.
The dance involves two bamboo poles, which set the rhythm and tempo, and the dancer has to evade these crashing bamboos with a light-footed dance.
Published on Nov 21, 2016
Facebook Comments - Click On The Comment Box. A Small Box Will Appear. Check That Box That Says "Add Post To Facebook".