Mr. and Mrs. Cruz Trailer [IN CINEMAS JAN 24, 2018]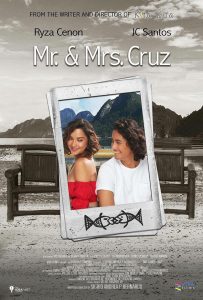 From the writer and director of Kita Kita, comes an unusual love story, #MrAndMrsCruz. Starring JC Santos and Ryza Cenon. Only in cinemas on January 24!
Published on Dec 15, 2017
Facebook Comments - Click On The Comment Box. A Small Box Will Appear. Check That Box That Says "Add Post To Facebook".