Karelasyon: Two wives, one roof (full episode)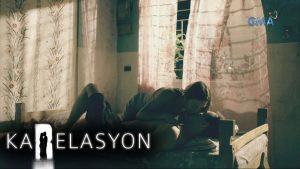 Allan (TJ Trinidad) is cockfight gambler; and just like his hobby, his married life is a gamble as he juggles his attention and love to his two wives, Rheena (Aubrey Miles) and Lorraine (Ara Mina), who happen to agree on staying under the same roof.
 Published on Dec 14, 2017
Facebook Comments - Click On The Comment Box. A Small Box Will Appear. Check That Box That Says "Add Post To Facebook".