Filipino Superstitions and Beliefs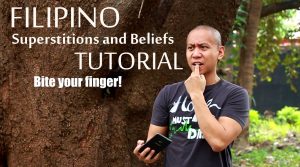 Pinoy Superstitions & Beliefs: They're out of this world talaga! Filipinos have so many unique and often strange superstitions and beliefs that are passed on from generation to generation. This tutorial describes some well-known to Filipinos. Do you know any? Do you believe in any?
 Published on Mar 27, 2015
Facebook Comments - Click On The Comment Box. A Small Box Will Appear. Check That Box That Says "Add Post To Facebook".