Executive Class: A look at presidential cars in Philippine history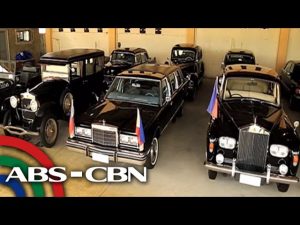 First Lady Imelda Marcos herself had a rare Rolls-Royce Phantom 5, the same kind owned by Queen Elizabeth II, the Shah of Iran, Hong Kong's British governor, and Yugoslavian dictator Josip Broz Tito.
Published on Jul 11, 2016
Facebook Comments - Click On The Comment Box. A Small Box Will Appear. Check That Box That Says "Add Post To Facebook".