Biyahe ni Drew: Experience paradise in Siargao Island (Full episode)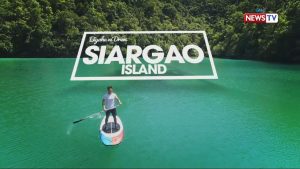 Looking for a place to experience paradise without leaving the country? Go to Siargao Island! Watch as Drew travels from one island to another, trying local cuisines, surfing, and even diving underwater to see their amazing coral gardens. Aired: September 8, 2017 Watch 'Biyahe ni Drew' every Friday night on GMA News TV, hosted by Drew Arellano.
Facebook Comments - Click On The Comment Box. A Small Box Will Appear. Check That Box That Says "Add Post To Facebook".